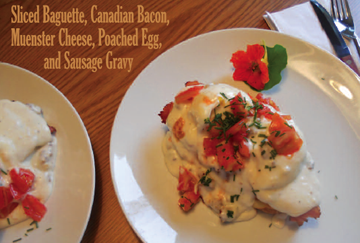 Hello fellow archers, it's time to share another recipe with you. The meal I have for you this time is in the breakfast/brunch venue. My wife and I can at times be ships passing in the night. So, on one of our most recent days off together I decided to court her with a little breakfast treat. It's not too bad as far as preparation time goes, but her reaction to the comfort-food-style recipe surprised me, so on that note I decided to share this recipe as follows.
To start, the gravy will set the profile for this dish.
This recipe will feed 4
2 cups milk
1 cup half and half
1 cup heavy cream
Warm the gravy mixture on the stove until it reaches just below boiling point.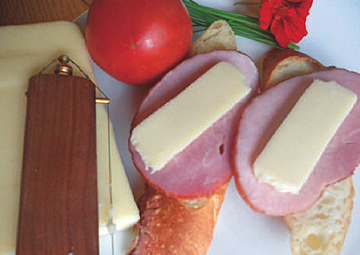 At this point, add the following mixture which is known as a roux: ¼ cup all-purpose flour mixed with 3 tablespoons vegetable oil. Stirring constantly, simmer until the mixture has thickened by 50%, then remove from the heat, and add the following components:
8 ounces cooked good-quality breakfast sausage
1/2 teaspoon chopped fresh sage
1/4 teaspoon fresh ground black pepper
1/8 teaspoon fresh ground nutmeg
1/2 teaspoon salt, or to taste
The next item that will help with the quality of this dish is the poached egg. This is my method. I use 2 quarts boiling water and add 3 tablespoons white vinegar (the acid helps to set the white more quickly). I crack four eggs in a bowl, swirl the water with a spoon, and turn heat down below a boil. Then add the eggs and simmer for two minutes. Remove the eggs with a slotted spoon and set aside (I figure two eggs per person).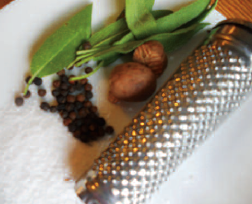 To complete the dish, I used two slices of a nice quality baguette, cut on a bias and lightly toasted. I also added several slices of grilled Canadian bacon (ham will be fine), sliced muenster cheese which I topped with the two reserved poached eggs, then the sausage gravy, sliced chives and diced tomatoes.
This stick-to-your-ribs-type breakfast can be done on a camp stove by frying the eggs instead, but the result in either your home friends or loved ones.
Until the next time, eat well and shoot straight.
–Chef William E. Campbell